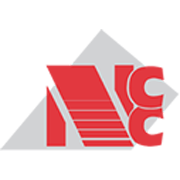 THE ENROLLMENTS FOR SPRING 2017 ARE THE HIGHEST IN NORTHWEST IOWA COMMUNITY COLLEGE'S 51 YEAR HISTORY. NCC HAS ENROLLED 1,728 STUDENTS THIS SPRING, ABOUT A 35% INCREASE SINCE 2009 WHEN THE ENROLLMENT WAS 1,279 STUDENTS.
DR. ALETHEA STUBBE, PRESIDENT, COMMENTED, "WE ARE PLEASED THAT NCC'S IMPACT CONTINUES TO GROW—UP 35% IN SPRING ENROLLMENT SINCE 2009. STUDENTS AND PARENTS ARE REALIZING NCC HAS MANY QUALITY CLASSES AND PROGRAMS WHICH HELP STUDENTS SUCCEED IN ACHIEVING THEIR EDUCATIONAL GOALS, WHATEVER THOSE PATHWAYS MIGHT BE, WITHOUT A GREAT DEAL OF COLLEGE DEBT!" STUBBE CONTINUED, "OUR STUDENTS AND ALUMNI HAVE LIFE-CHANGING SUCCESS STORIES TO TELL, BECAUSE OF THE COMMITMENT OF OUR EMPLOYEES TO SERVING THE NEEDS OF OTHERS. THERE IS NOTHING MORE SATISFYING THAN SERVING OUR STUDENTS, OR A GREATER PURPOSE OR MISSION, THAN OFFERING ACCESSIBLE AND AFFORDABLE HIGHER EDUCATION OPPORTUNITIES TO THE COMMUNITIES WE SERVE. YOUR SUCCESS IS OUR STORY."
NORTHWEST IOWA COMMUNITY COLLEGE OFFERS OVER 40 PROGRAMS OF STUDY, INCLUDING APPLIED TECHNOLOGY PROGRAMS, HEALTH AND BUSINESS PROGRAMS, AND ARTS & SCIENCE TRANSFER PROGRAMS. MANY OF OUR PROGRAMS, INCLUDING BOTH ARTS & SCIENCE (INCLUDING BUSINESS & HEALTH) AND APPLIED TECHNOLOGY PROGRAMS, ALLOW A STUDENT TO TAKE THEIR FIRST ONE OR TWO YEARS OF COURSES AT NCC, THEN TRANSFER TO A FOUR-YEAR COLLEGE OR UNIVERSITY.
NCC HAS SIGNED MANY ARTICULATION AGREEMENTS, SO YOU CAN MAKE A CAREER PLAN AND HAVE PEACE OF MIND THAT YOUR CREDITS WILL TRANSFER TO A FOUR-YEAR COLLEGE OR UNIVERSITY. SOME OF NCC'S PARTNERS ARE: IOWA STATE UNIVERSITY, UNIVERSITY OF NORTHERN IOWA, UNIVERSITY OF IOWA, BRIAR CLIFF UNIVERSITY, NORTHWESTERN COLLEGE, BUENA VISTA UNIVERSITY, SOUTH DAKOTA STATE UNIVERSITY, AND MANY MORE.