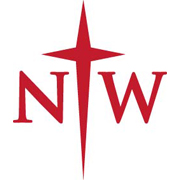 NORTHWESTERN AND DORDT COLLEGES ARE AGAIN RANKEND AMONG THE TOP 10 IN THE MIDWEST IN THE U.S. NEWS & WORLD REPORT'S 2018 BEST COLLEGES GUIDEBOOK. NORTHWESTERN COLLEGE IS RANKED 10TH , AND DORDT COLLEGE RANKED EIGHTH BEST AMONG 80 MIDWESTERN REGIONAL COLLEGES. THIS IS THE 11TH YEAR IN A ROW FOR NORTHWESTERN TO BE IN THE TOP 10. THE RANKINGS, WHICH INCLUDE 1,389 SCHOOLS NATIONWIDE, ARE AVAILABLE AT WWW.USNEWS.COM/COLLEGES.
"EVERY FALL WE ARE ENCOURAGED WHEN THE HIGH QUALITY OF A NORTHWESTERN EDUCATION IS AFFIRMED BY MANY RANKINGS," SAYS GREG CHRISTY, NORTHWESTERN COLLEGE'S PRESIDENT. "U.S. NEWS AND OTHER ORGANIZATIONS THAT HAVE GIVEN US HIGH RANKINGS—INCLUDING COLLEGE CONSENSUS, FORBES, MONEY MAGAZINE AND OTHERS—ALL EMPHASIZE SLIGHTLY DIFFERENT CRITERIA BUT ADD EXTERNAL VALIDATION FOR THE STRENGTH OF THE NORTHWESTERN EXPERIENCE TO WHAT OUR GRADUATES AND STUDENTS SAY. THIS RANKING IS YET ANOTHER INDICATOR OF THE EXCELLENCE OF OUR FACULTY AND THEIR COMMITMENT TO TEACHING AND MENTORING STUDENTS AS THEY PREPARE TO PURSUE GOD'S REDEEMING WORK IN THE WORLD."
THE RANKINGS ARE BASED ON KEY MEASURES OF QUALITY SUCH AS ACADEMIC REPUTATION; RETENTION (FRESHMAN RETENTION AND GRADUATION RATE); FACULTY RESOURCES (INCLUDING CLASS SIZE, THE PERCENTAGE OF FACULTY WITH THE TOP ACADEMIC DEGREE, STUDENT-FACULTY RATIO AND COMPENSATION); STUDENT SELECTIVITY; FINANCIAL RESOURCES; AND ALUMNI GIVING.
NORTHWESTERN IS IN THE TOP 10 IN SEVERAL OF THE INDIVIDUAL CATEGORIES, INCLUDING PEER ASSESSMENT, FIRST-YEAR RETENTION RATE (80 PERCENT), FRESHMEN IN THE TOP 25 PERCENT OF THEIR HIGH SCHOOL CLASS (47 PERCENT), AND ALUMNI GIVING RATE (19 PERCENT).
FOR THE FIFTH TIME, DORDT COLLEGE IS ALSO NAMED TO THE LIST OF A-PLUS SCHOOLS FOR B STUDENTS, MAKING THE COLLEGE ONE OF ONLY A HANDFUL OF HIGH-ACHIEVING MIDWEST REGIONAL COLLEGES WHERE EVERY STUDENT THRIVES ACADEMICALLY THANKS TO THE MENTORSHIP AND TUTORING OPPORTUNITIES AVAILABLE AT THE COLLEGE.
DORDT COLLEGE IS THE ONLY IOWA COLLEGE TO MAKE U.S. NEWS & WORLD REPORTS BEST ENGINEERING PROGRAM LIST, WHICH RANKS ENGINEERING SCHOOLS WHOSE HIGHEST DEGREE IS A BACHELORS OR MASTERS DEGREE. ENGINEERING HAS BEEN A GROWING PROGRAM AT DORDT FOR MORE THAN 30 YEARS. HAVING GRADUATED MORE THAN 500 STUDENTS AND HAVING EARNED A STELLAR PASS RATE OF APPROXIMATELY 95 PERCENT ON THE FUNDAMENTALS OF ENGINEERING TEST, THE ENGINEERING PROGRAM HAS BECOME ONE OF THE FIVE LARGEST PROGRAMS OF STUDY AT DORDT COLLEGE.
U.S. NEWS & WORLD REPORT IS ONE OF THE LONGEST RUNNING COLLEGE RANKING PUBLICATIONS. THE LIST SERVES AS A STARTING POINT FOR STUDENTS RESEARCHING COLLEGES, BECAUSE IT PROVIDES A DATA DRIVEN LOOK AT INDICATORS SUCH AS FRESHMAN RETENTION, GRADUATION RATES, AND THE STRENGTH OF THE FACULTY.
U.S. NEWS AND WORLD REPORT RANKINGS CAN BE FOUND ONLINE AT www.usnews.com.