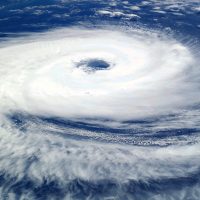 TWO SIOUX CENTER MUNICIPAL UTILITIES ELECTRIC LINEMEN ARE TRAVELING TO FLORIDA TO HELP WITH POWER RESTORATION FOLLOWING THE DAMAGE CAUSED BY HURRICANE IRMA.
AS A PUBLIC POWER UTILITY, SIOUX CENTER HAS A MUTUAL AID AGREEMENT WITH OTHER PUBLIC POWER UTILITIES ACROSS THE NATION. WHEN THE CALL CAME FOR AID IN FLORIDA, SCMU DECIDED TO SEND HELP.
"AS A COMMUNITY-OWNED UTILITY, WE KNOW WE'D WANT OTHERS TO DO THE SAME IF OUR CUSTOMERS HERE NEEDED HELP," SAID SIOUX CENTER UTILITY MANAGER MURRAY HULSTEIN.
EZRA WEIKERT AND TROY KUNNARI ARE TRAVELING WITH A SCMU DIGGER DERRICK TRUCK TO THE COMMUNITY OF MOORE HAVEN, FLORIDA, TO HELP RESTORE POWER THERE.
"THEY WERE HIT HARD WITH FLOODING AND SIGNIFICANT DAMAGE. ONE-HUNDRED PERCENT OF THE COMMUNITY IS OUT OF POWER. IF THEY GET MOORE HAVEN UP AND RUNNING, OUR GUYS WILL WORK WITH OTHER MUNICIPAL UTILITIES IN FLORIDA," SAID SCMU ELECTRIC DEPARTMENT HEAD ADAM FEDDERS. "OUR WHOLE CREW WAS WILLING TO GO BUT WE COULDN'T SEND EVERYBODY. I AM SUPER PROUD OF THEIR WILLINGNESS TO HELP AND FOR THESE GUYS TO TAKE TIME AWAY FROM THEIR FAMILIES TO GO DOWN AND SERVE."
BOTH WEIKERT AND KUNNARI SAID HELPING IN TIMES OF NEED IS PART OF WHAT IT MEANS TO BE A LINEMAN.
"ONE OF THE MAIN REASONS I CHOSE TO BE A LINEMAN IS THE OPPORTUNITY TO HELP THE COMMUNITY WE SERVE AND BEING ABLE TO GO HELP WITH DISASTER RELIEF," WEIKERT SAID. "WE WILL LEARN A LOT OF VALUABLE LESSONS IN THIS, AND IT IS GREAT TO WORK WITH A GROUP OF GUYS THAT IS EXCITED TO HELP."
"IT'S NOT JUST A 40 HOUR WORK WEEK. WE ARE ALWAYS READY TO HELP THE COMMUNITY AND SERVE WHEREVER IT'S NEEDED," KUNNARI ADDED.
KUNNARI AND WEIKERT THANKED SIOUX CENTER FOR SENDING THEM TO BE PART OF THE RELIEF EFFORT IN FLORIDA.
"IT'S A GOOD OPPORTUNITY TO REPRESENT THE COMMUNITY. WE ARE LOOKING FORWARD TO BEING ABLE TO HELP OUT," KUNNARI SAID.