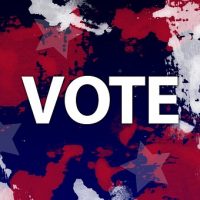 SCHOOL BOARD ELECTIONS WERE HELD ON TUESDAY.
IN THE SIOUX CENTER DISTRICT, FOUR PEOPLE WERE RUNNING FOR THREE SEATS ON THE BOARD. JEROD WORK WAS THE ONLY INCUMBENT RUNNING AND WAS RE-ELECTED WITH 233 VOTES. ALSO ELECTED WAS LORIANNE ANDERSON WITH 267 VOTES, AND NATHAN BULLOCK WITH 180 VOTES. JOSHUA TACKE RECEIVED 158 VOTES.
VOTERS IN THE WEST SIOUX SCHOOL DISTRICT WERE ASKED TO VOTE ON A PROPOSED PHYSICAL PLANT AND EQUIPMENT LEVY. THE SCHOOL BOARD PROPOSED A EVY NOT TO EXCEED $1.34 PER $1000 OF ASSESSED VALUATION. THAT MEASURE WAS APPROVED BY A 60.74% YES TO 39.26% NO.
IN THE BOYDEN-HULL SCHOOL DISTRICT, MARK NILLES WAS UNOPPOSED AND WAS RE-ELECTED TO HIS DISTRICT 1 POSITION WITH 63 VOTES. GINA WOELBER WAS UNOPPOSED FOR HER DISTRICT 3 POSITION AND WAS RE-ELECTED WITH 64 VOTES, AND LAURA WOELBER RAN UNOPPOSED FOR HER DISTRICT 2 POSITION AND WAS RE-ELECTED WITH 64 VOTES.
IN THE MOC-FV SCHOOL DISTRICT, HERMENCGILDO REYES RODRIGUEZ RAN UNOPPOSED FOR THE DISTRICT 3 SEAT HELD BY GERALD VAN ROEKEL AND WAS ELECTED BY 96 VOTES. DISTRICT 5 DIRECTOR CHRISTINE KOERSELMAN RAN UNOPPOSED AND WAS ELECTED WITH 102 VOTES.
THE DIRECTOR-AT-LARGE SEATS IN THE ROCK VALLEY COMMUNITY SCHOOL DISTRICT WERE FILLED BY SHELLI RENS WITH 56 VOTES, TERRY VAN MAANEN WITH 55 VOTES, AND STEVEN VAN DEN TOP WITH 54 VOTES.
IN THE WEST SIOUX SCHOOL DISTRICT, RUSS COONS RAN UNOPPOSED AND WAS RE-ELECTED IN DISTRICT 1 WITH 236 VOTES. NO ONE FILED PAPERS FOR THE THE DISTRICT 2 SEAT HELD CURRENTLY BY GARY WITT. WITT RECEIVED 100 VOTES. RACHELL SCHURMAN RECEIVED 33 VOTES FOR THAT POSITION. TOM SELLERS RAN UNOPPOSED AND RECEIVED 237 VOTES IN DISTRICT 4. KEN KOCH RAN UNOPPOSED FOR THE AT-LARGE SEAT AND RECEIVED 202 VOTES.