The Sioux County Radio branch of Community First Broadcasting consists of
three distinct commercial advertising stations:
KSOU-FM 93.9
This is our parent station in the group. KSOU-FM originally went on the air in 1974 and has become the information leader for Northwest Iowa, broadcasting 24 hours a day. Local and regional news, weather, and markets are important programming components. The music format is Bright Adult Contemporary. KSOU-FM covers area high school sports and athletics at Northwestern College in Orange City. Our sportsbooster program is one of the best ways for businesses to advertise, reaching listeners throughout the area. KSOU-FM is Northwest Iowa's best blend of music and information!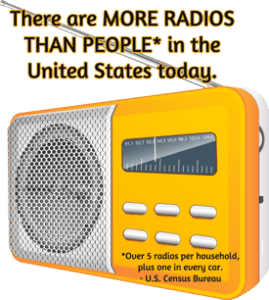 KSOU-AM 1090 / Classic KSOU
KSOU-AM went on air in 1969 as the first station of the group, preceding both KSOU-FM and KIHK. From 2000-2012, KSOU-AM was known as Faith Radio 1090 playing a Christian Contemporary format. KSOU-AM became Classic KSOU in 2012 with it's core music being the top hits of the 60s and 70s. KSOU-AM is a daytime only station, and Weather Eye provides up-to-date forecasts twice an hour during the broadcast day. Quite simply, Classic KSOU is…well…a classic!
KIHK-FM / Hawk Country 106.9
KIHK came on air in late 1997, joining KSOU-AM and FM. It began as a 24-hour country music station and continues to spin the newest country hits today. Like on our other stations, local weather forecasts keep listeners up-to-date twice an hour. KIHK also carries Northwest Iowa sports throughout the year and is an affiliate for Iowa Hawkeye sports. Like KSOU's sports booster program, the KIHK sports booster program is an excellent way to reach the many listeners who tune in to hear area games. KIHK is Northwest Iowa's premier country station, around the clock and through the year!
*Community First Broadcasting, LLC has a policy of prohibiting discrimination on the basis of race or ethnicity. Accordingly, Community First Broadcasting, LLC reserves the right to reject any order for advertising that it regards as inconsistent with this policy.
Printable Coverage Maps
Click Image for full size printable copy in .pdf format
This station does not discriminate in the sale of advertising time, and we will accept no advertising which is placed with an intent to discriminate on the basis of race, gender, or ethnicity. Advertiser hereby certifies that it is not buying broadcasting airtime under this advertising sales contract for a discriminatory purpose, including but not limited to decisions not to place advertising on particular stations on the basis of race, gender, national origin, or ancestry.
Contact Information
To discuss customized advertising options for your business contact:
Dan Bonnema (dbonnema@siouxcountyradio.com)
Nancy Scholten (nscholten@siouxcountyradio.com)
Mark Buss (mbuss@siouxcountyradio.com)
Craig Aukes (caukes@siouxcountyradio.com)
or call them today at 712-722-1090.
Fax them at 712-722-1102.