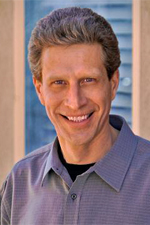 TAD SVENDSEN, Mornings
I've been hooked on radio since I got my first portable set when I was nine years old. I started playing country music on the radio when I was 16, and have been heard on some of the best stations in the nation. I'm a certified gadget fan, but I find I spend too much time charging batteries for my toys. I enjoy looking after the family farms, but don't enjoy paying the bills. I also enjoy reading and learning, but discovered there's a lot more to learn. I'm single, clean my own house, do my own laundry, and live with my roommate of 17 years, my dog Grady.

TadontheRadio@gmail.com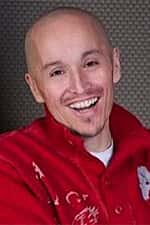 SCOTT GAINES, Afternoon & Evenings
Scott Gaines lives and breathes country, and has never worked any job BUT radio. After earning a B.A. in Communications from Southeastern Oklahoma State University, Scott held on-air and programming positions in major markets like Dallas and Detroit, as well as did voiceover and production jobs across the country. Recently, he's had a long and successful run here at Westwood One, with our other country formats. Combine all that living with his innate understanding of the soul of country, and you've got a broadly skilled and experienced personality, who loves spending his time with you on the radio!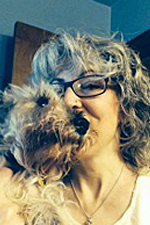 PENNY MITCHELL, Nights
I was born in Colorado Springs, grew up in Canon City and am insanely proud to be a Colorado native. I met my husband in college at the campus radio station. Our first date was a media banquet; we got engaged three months later. I was working in Colorado Springs at the time; my Dad came VERY close to putting a station bumper sticker on the back of his tux as he walked me down the aisle, but he knew my Mom would have murdered him. We decided to not have kids and instead are putting our veterinarian's children through school. 😉 I am a voracious reader (I actually kind of hate television). I love to hike, I've climbed four of Colorado's 14,000 foot mountains. I love to travel. I love ALL kinds of music. I still think radio is absolutely magical. You flip a switch, you're suddenly no longer alone. It's amazing.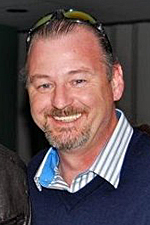 RICH CREEGER, Overnights
I've been involved in Country music since I was hired back in the early 80's at the World Famous Gilley's nightclub in Pasadena, Texas during the height of the Urban Cowboy craze. Although Country music has gone through many variations since then it has always been the first preset on my radio because it still has the foundation of real stories told by real people about real life. Some of my favorite current artists are Chris Young, Brantley Gilbert and Jana Kramer. Some of my all-time favorites are Willie Nelson, George Jones and Reba. My wife Fran and I are a blended family of 5 kids, 2 dogs and a cat and when her and I get some free time (ha ha what's that?) we usually point the car toward the beach, set up camp and just stare at it.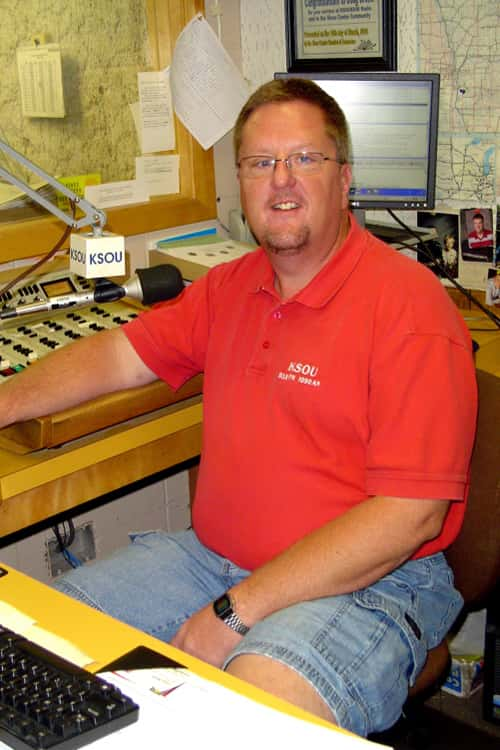 DOUG BROEK, News & Sports Director
Doug began his career here at Sioux County Radio (then KVDB) as an evening announcer in 1987 after graduating from Iowa Central Community College in Fort Dodge. Before coming back to Sioux County, he worked at KIDA in Ida Grove, IA and KBOE in Oskaloosa, IA. In 1997, Doug returned as the new News and Sports Director at SCR. Doug keeps our listeners informed with local sports and events year-round. To see a list of upcoming games aired on our Sioux County Radio stations, click here. For the scores and team news, Doug's the one to count on!

dbroek@siouxcountyradio.com

@nwred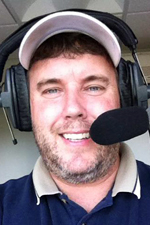 DAN YOUNG, Sports Play-by-Play Announcer
Dan Young (aka Dana Klontz) started his radio career in 1992 at 94.3 KDOM in Windom, MN after graduating from Riverland Community College in Austin, Minnesota. In 1993, Dan started working full time for 1400 KMHL/99.7 KKCK/105.1 KARL in Marshall, MN. After learning to do play-by-play and working overnights for 4 years, Dan took a job and moved his wife and family to Storm Lake, IA to work afternoon's on 101.7 KAYL and do play-by-play for Storm Lake High School and BVU sports. In 1997 Dan took a job as the sports director at 103.9 KUOO/102.1 KUQQ in Spirit Lake, IA. In the summer of 2000, Dan joined the Sioux County Radio staff working as a play-by-play announcer for Northwest Iowa sports on 93.9 KSOU and 106.9 KIHK. A graduate of Westbrook-Walnut Grove High School in Minnesota, Dan works full time as a Process Manager at Northern Iowa Die Casting in Lake Park, IA. Dan, wife Melissa, and family reside in Jackson, MN.


 youngksou@gmail.com

@danyoungksou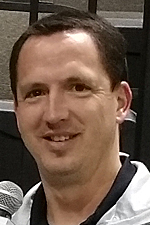 MATT BOS, Sports Play-by-Play Announcer
Matt joined Sioux County Radio as a part-time sports broadcaster in 2009 and has loved every minute of it! He is the full time Sports Information Director at Northwestern College, a role he has served in since 2004, and enjoys covering and rooting for the Red Raiders. The GPAC honored Matt as the 2015-16 Conference Sports Information Director-of-the-Year.  Along with his duties at the college, Matt has had the opportunity to broadcast games at the NAIA Division II Men's basketball and NAIA Volleyball National Championships. He has also been the media coordinator at the NAIA Basketball championship since 2007. Matt is married to his high school sweetheart, Teri, and is the proud dad of two great kids, Jordan and Devin. When not working for Northwestern and for Sioux County Radio, chances are Matt is watching his kids in one of their several activities. He is an avid fan of the Chicago Bears (insert joke here), well actually any Chicago Sports professional franchise, and anyone who beats the Vikings. Matt and his family love to travel when/if they have time and loves the beach and mountains!


matt.bos@nwciowa.edu