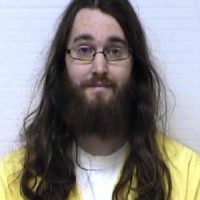 A 28 year-old Spencer man was sentenced Monday to 12 years in prison for having sexual contact with a 12-year-old girl.
Lawrence Bauer pleaded guilty in Lyon County District Court to single counts of third-degree sexual abuse and indecent contact with a child.
Bauer was sentenced in accordance with a plea agreement. He was fined $1,625 and must serve a special sex offender sentence in which he will be on lifetime parole after completing his prison sentence.  He could return to prison if he were to violate the terms of the special sentence.
Court records show Bauer and the girl met three times, each time traveling to a rural Lyon County location, where Bauer performed sexual acts with the girl.
After the Lyon County Sheriff's Office received a report of sexual abuse Aug. 31, an investigation revealed that Bauer and the girl had had conversations that were sexual in nature via cellular devices and on social media for weeks prior to meeting in person.