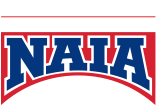 Northwestern College moved back into the top five in this week's NAIA Football Coaches' poll released earlier today.
Ranked sixth in the last two polls, the Red Raiders climbed to fifth in the November 5 after defeating Concordia on the road 42-28 last weekend. Northwestern improved to 8-1 on the year and took over the No.5 spot from Grand View, who lost to Benedictine (Kan.). The Red Raiders are one of four teams from the Great Plains Athletic Conference (GPAC) recognized in the first poll of November, joining Morningside (1), Midland (RV) and Dordt (RV).
The top four teams remained the same from last week's poll as Morningside held down the top spot once again, receiving 15 first place votes. Marian (Ind.), Bethel (Tenn.) and Reinhardt (Ga.) are second – fourth.
Northwestern hosts Briar Cliff in the final game of the regular season on Nov. 10 at 1pm.
2018 NAIA Football Coaches' Top 25 Poll – Poll Nine (Nov. 5)
RANK LAST WEEK SCHOOL [1st Place Votes] RECORD FINAL POINTS
1 1 Morningside (Iowa) [15] 10-0 366
2 2 Marian (Ind.) [1] 9-0 352
3 3 Bethel (Tenn.) 9-0 335
4 4 Reinhardt (Ga.) 8-1 325
5 6 Northwestern (Iowa) 8-1 302
6 7 Kansas Wesleyan 10-0 291
7 8 Benedictine (Kan.) 9-1 281
8 9 Saint Francis (Ind.) 8-2 259
9 10 Evangel (Mo.) 9-1 254
10 11 Langston (Okla.) 8-1 237
11 12 Rocky Mountain (Mont.) 8-2 226
12 5 Grand View (Iowa) 7-2 215
13 13 Cumberlands (Ky.) 9-1 209
14 14 Baker (Kan.) 7-2 193
15 15 Concordia (Mich.) 8-2 175
16 16 Dickinson State (N.D.) 8-2 147
17 18 Saint Xavier (Ill.) 8-3 135
18 17 Lindsey Wilson (Ky.) 6-3 134
19 19 Georgetown (Ky.) 7-3 124
20 23 Siena Heights (Mich.) 7-2 93
21 25 Ottawa (Kan.) 7-2 80
22 21 Avila (Mo.) 7-2 56
23 20 Montana Western 6-3 48
24 NR College of Idaho 5-5 23
25 NR Southeastern (Fla.) 6-3 22
Dropped from the Top 25: Midland (Neb.), Eastern Oregon
Others Receiving Votes: Midland (Neb.) 13, Oklahoma Panhandle State 8, St. Ambrose (Iowa) 8, Dordt (Iowa) 6, Eastern Oregon 4, Arizona Christian 3, Webber International (Fla.) 3