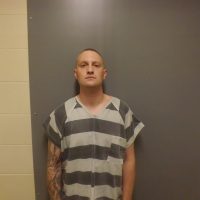 A reported robbery at Tower Fields in Sioux Center turns out to be false.  25-year-old Austin James Vanden Brink of Hull called authorities around 8:30pm Tuesday and reported being robbed at knife-point by two individuals.
Upon arrival, officers could smell a strong odor of marijuana from Vanden Brink.   He admitted to smoking marijuana in Hull shortly before driving to Sioux Center.
While investigating, officers viewed marijuana scattered around the area of the center shifter inside his vehicle that was parked nearby. Officers seized the vehicle for processing the reported robbery scene as well as further investigation into the possession of illegal substances.
After obtaining a search warrant, officers located cannabis in the trunk of the vehicle.
Vanden Brink was arrested for first-offense operating while under the influence, a controlled substance violation, and failure to affix a drug stamp.  He was released after posting a $2,000 bond.