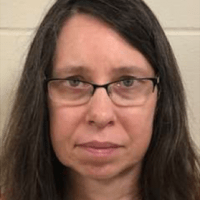 A South Dakota woman has been sentenced on charges of Criminal Mischief and Contributing to the Delinquency of a Minor.  51-year-old Artis Kattenberg of Brandon, SD was also sentenced in Lyon County District Court for separate crimes of Criminal Mischief and Aiding and Abetting the reckless use of a Firearm.
The Sioux County case stems from a December 2017 incident in which an unoccupied residence was damaged by gun fire.  A separate investigation revealed a shooting also occurred at a Lyon County residence.  Coordinating investigations from multiple agencies revealed increased bizarre behavior from Kattenberg and her son which included stockpiling firearms and making threatening comments.  Kattenberg spent several months in jail in Minnehaha County and received a 7-year suspended prison sentence for Abuse or Cruelty to a Minor, with the condition she comply with recommendations for mental health treatment.
In the Sioux County case, Kattenberg received a second 7-year suspended prison sentence, where she is prohibited from having any contact with the Netherlands Reformed Church in Rock Valley and the victims. She must also comply with any mental health recommendations. As a result of her felony convictions in South Dakota and Iowa, Kattenberg is prohibited from purchasing or possessing firearms.