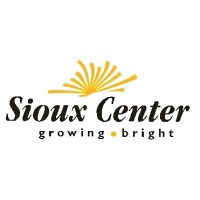 The Sioux Center City Council reviewed a proposed budget for 2019-20 that would decrease the tax levy by 1.8%.  City Finance Director, Darryl Ten Pas says this is the tenth year the city has held steady or decreased the levy rate.
Items in the budget include park improvement projects such as completing the construction at Children's Park with consideration for a new restroom facility, bike trail improvements and additions, All Seasons Center Aquatic Center completion, finalizing the purchase of a new fire truck, hiring a part-time nuisance officer to assist with proactively addressing nuisances, improvements to utility infrastructure, and highway 75 planning.  The budget also includes dollars to help cover staffing shortages for the Sioux Center Ambulance team, a full-time paramedic has been added.
The city council will decide whether to approve the proposed budget at its March 1 meeting at noon following a public hearing.  Copies of the budget are available for review at the City Office and the Sioux Center Public Library.