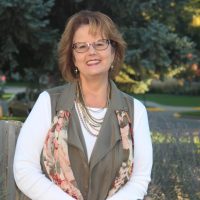 Family Crisis Center Director, Shari Kastein is one of twelve people who will be honored at the annual National Crime Victims' Service Awards Ceremony in Washington, D.C. this Friday.  Each year in April, The US Department of Justice observes National Crime Victims' Rights Week by taking time to honor victims of crime and those who advocate on their behalf.
Attorney General William P. Barr says America needs to remember the millions of Americans who have been victims of crime, and to thank the public servants who have served them in especially heroic ways.  He says, "This week the men and women of the Department recommit ourselves once again to ensuring that crime victims continue to have a voice in our legal system, to securing justice for them, and to preventing other Americans from suffering what they have endured."
Kastein will receive the Special Courage Award which recognizes a victim or survivor who has exhibited exceptional perseverance or determination in dealing with his or her own victimization.
The event will be held at the National Archives beginning at 2 p.m. (Eastern time) and will be live-streamed on Facebook.